The company Smok introduced Resa Prince. Atomizer received a "pot-bellied" glass, a volume of 7.5 ml and luminous replaceable evaporators.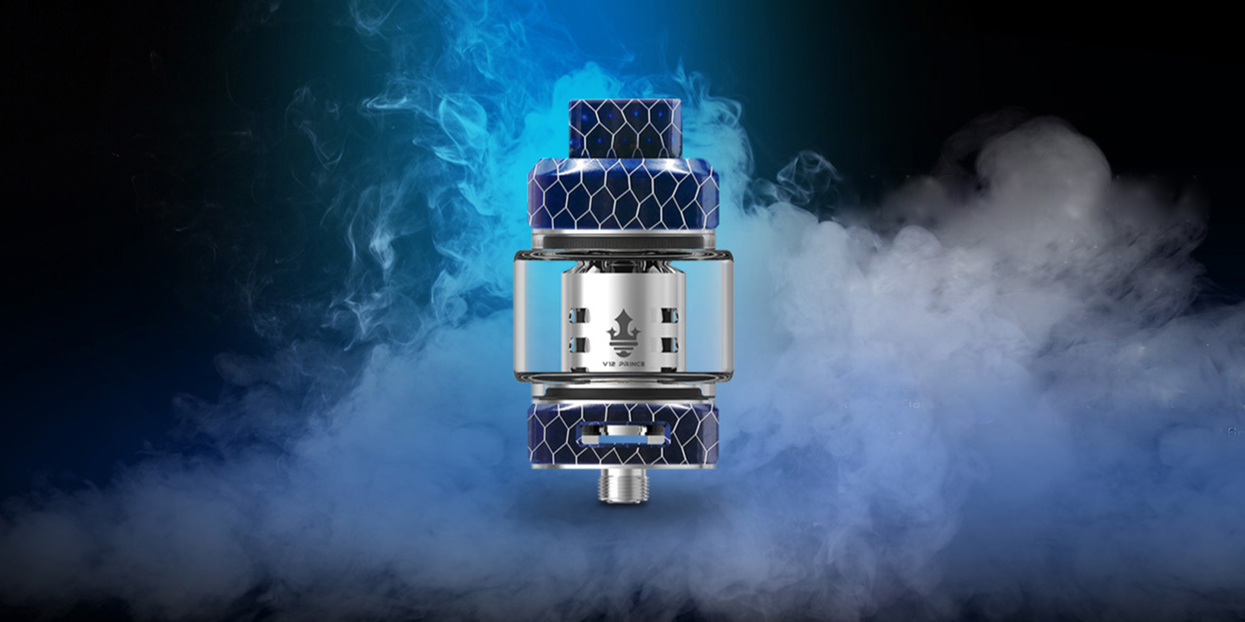 On February 9, Smok company  introduced the Resa Prince tank in the instagram . The body was made of stainless steel and epoxy resin. Also, the device was decorated with a "snake" pattern. Under the removable topkepom placed two holes for refueling the tank. The ring was adjusted from below.
The device is available in two volumes: by 7.5 and 2 milliliters (according to  TPD ). Nevertheless, the European version weighs more by a whole gram. Atomizer works with removable evaporators of the V12 Prince format, as well as with the serviced V12 Prince-RBA base. Some evaporators have built-in lighting.
The Resa Prince comes with three replaceable evaporators (one with a backlight), glass for 2 milliliters (for the standard version), instructions and a set of orings.
Main characteristics:
Height – 58 mm

Diameter – 30/26 mm

Volume – 7,5 / 2 ml

Weight – 58/59 gr

Top dressing

Blow out blower

Material – stainless steel, epoxy resin
Hot Sale Recommendation:
Voopoo Vmate 200W Kit With Uforce T1 Tank