Ehpro has decided to conquer the MTL segment. And to do this in collaboration with the British store 
Naturevape
. I don't know what prompted them to such events, but apart from this store, I didn't find their joint novelty. Apparently, this is a temporary phenomenon and later the tank will certainly appear on the windows of the "familiar" online sites. Well, enough stories, I probably tired you already … 
Ehpro True MTL RTA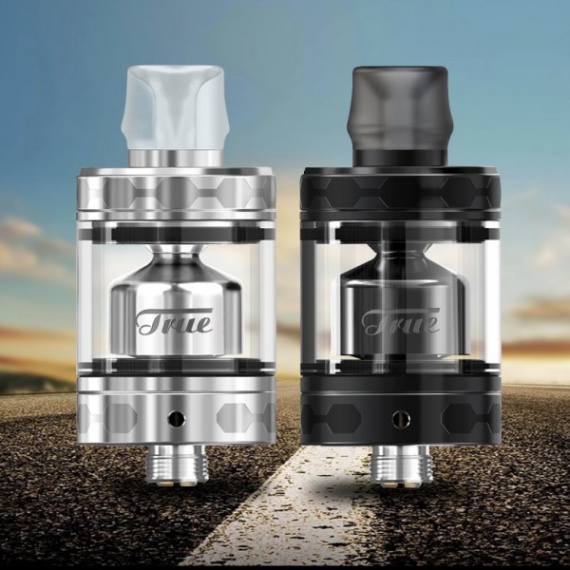 Case material: stainless steel Atomizer 
type: RTA 
Capacity: 2ml 
Diameter: 22mm 
Height: 41.5mm with drip type 
Connector: 510, pin is gilded 
Weight: unknown 
Color: see photo below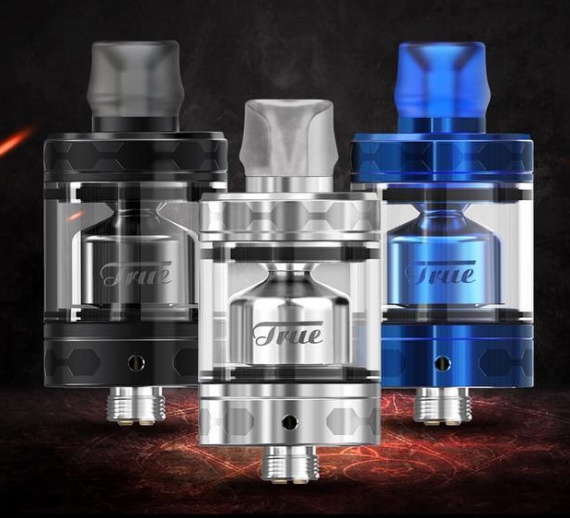 Options
– True MTL RTA
– pre-wired spirals 2pcs Ni80
– cotton
– hexagon wrench
– screwdriver
– spare origins
– spare screws
– spare glass
– user manual The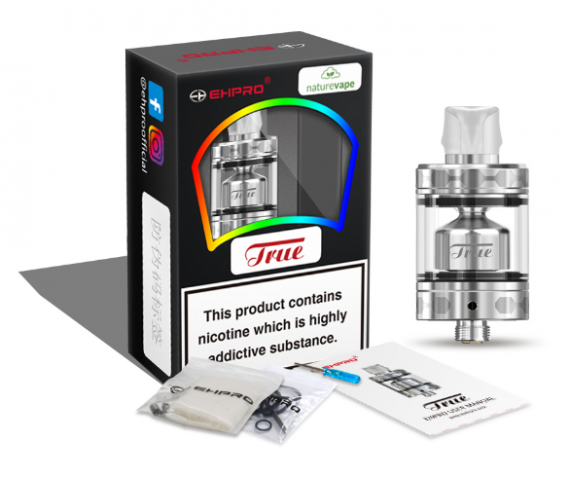 exterior is quite strict, except that it is diluted with a drip type of a peculiar shape. The rest is the right cylinder without any smooth lines and edges. As usual, the model logo is "tattooed" on the dome. You will not even notice any more remarkable elements. Perhaps we can say that the appearance is made in a corporate style, at least this is my subjective opinion.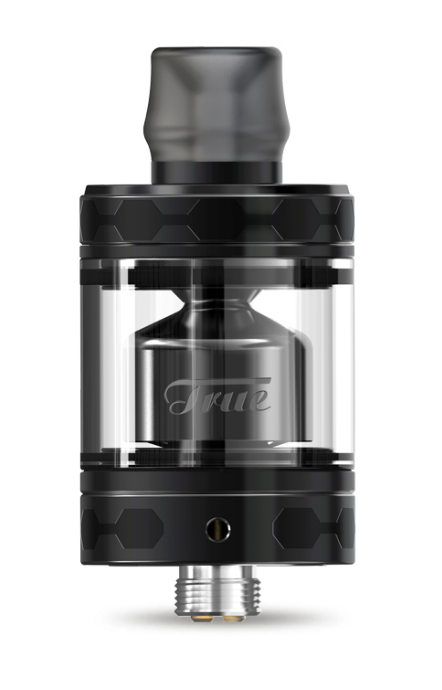 Focus On www.ave40.com For More Vape Tank.
From the start, the developers offer three colors, not a lot, of course, but thanks for that.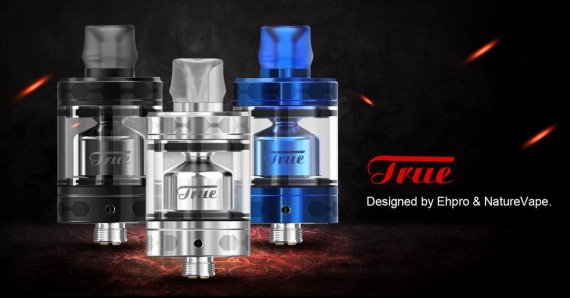 Drip type 510th, made of translucent plastic.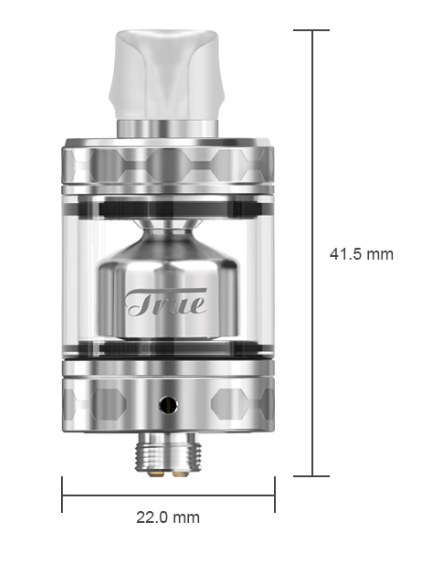 He sits directly on top of the atomizer. Moreover, there is no lid, the manufacturer performed a rotary fixed part here. A small hole is visible in it, through which the gas station will pass. For refueling, you need to combine this hole with another, located directly in the tank. That it's me that is burning hot, because I am describing the obvious things. I'll just add that I don't like such solutions, they are "unhygienic".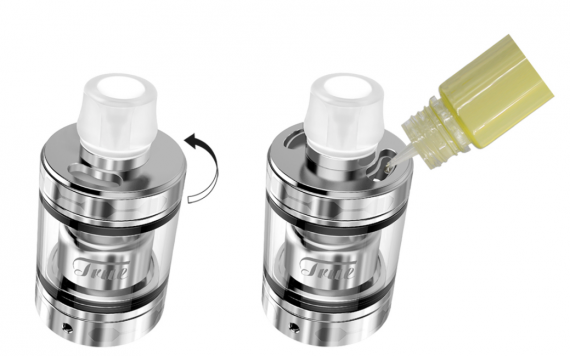 The deck looks pretty standard.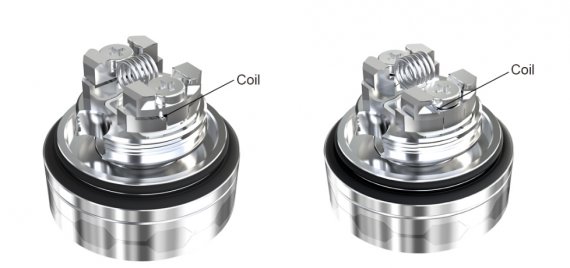 Two racks designed for one spiral. Moreover, the legs can be fixed both under the pressure plates and under the fixing screw. The hole for laying the cotton wool was left not the largest, but probably sufficient. There are no limiters.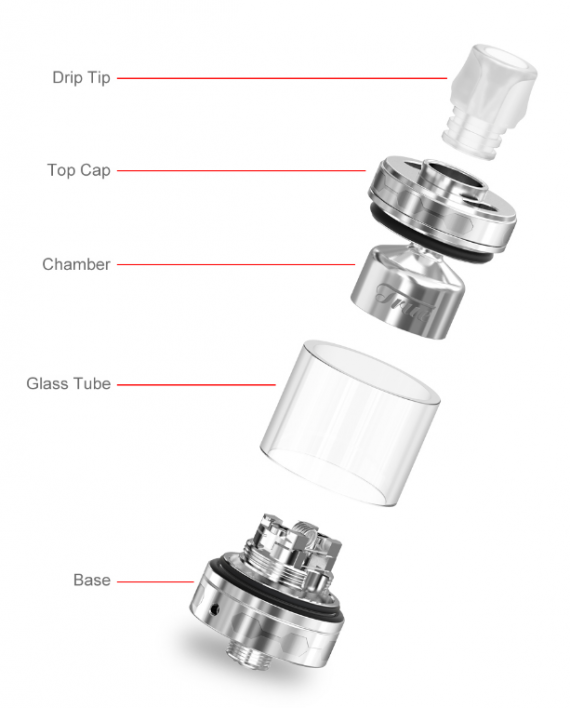 But the most interesting, I will not show you, as you understand, not on my own whim. The developers do not consider it necessary to share blowing geometry with us. I assume that the coil is blown from below, probably a round hole. Its size, of course, is unknown. 
Blowing is implemented using a rotary ring. The air supply setting is spot. The developer has provided 5 options for air intakes.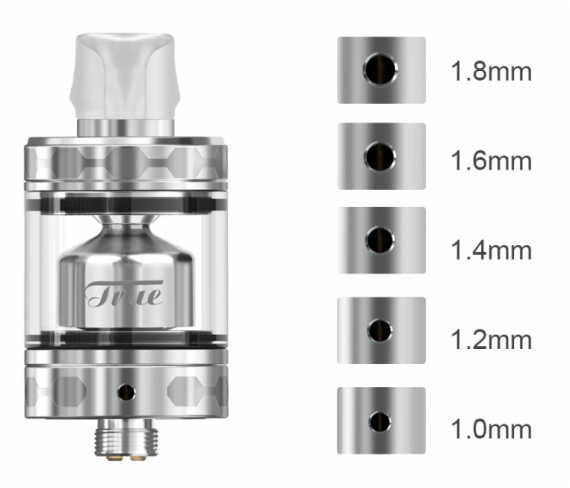 The pin is gilded and protrudes enough.